E-commerce Webside Design for Jewellery Business
Great job with great people at Ebbeke & Co.
BUSINESS: Jewellery Design
TECHNOLOGIES USED: WordPress
PROJECT DURATION: 6 months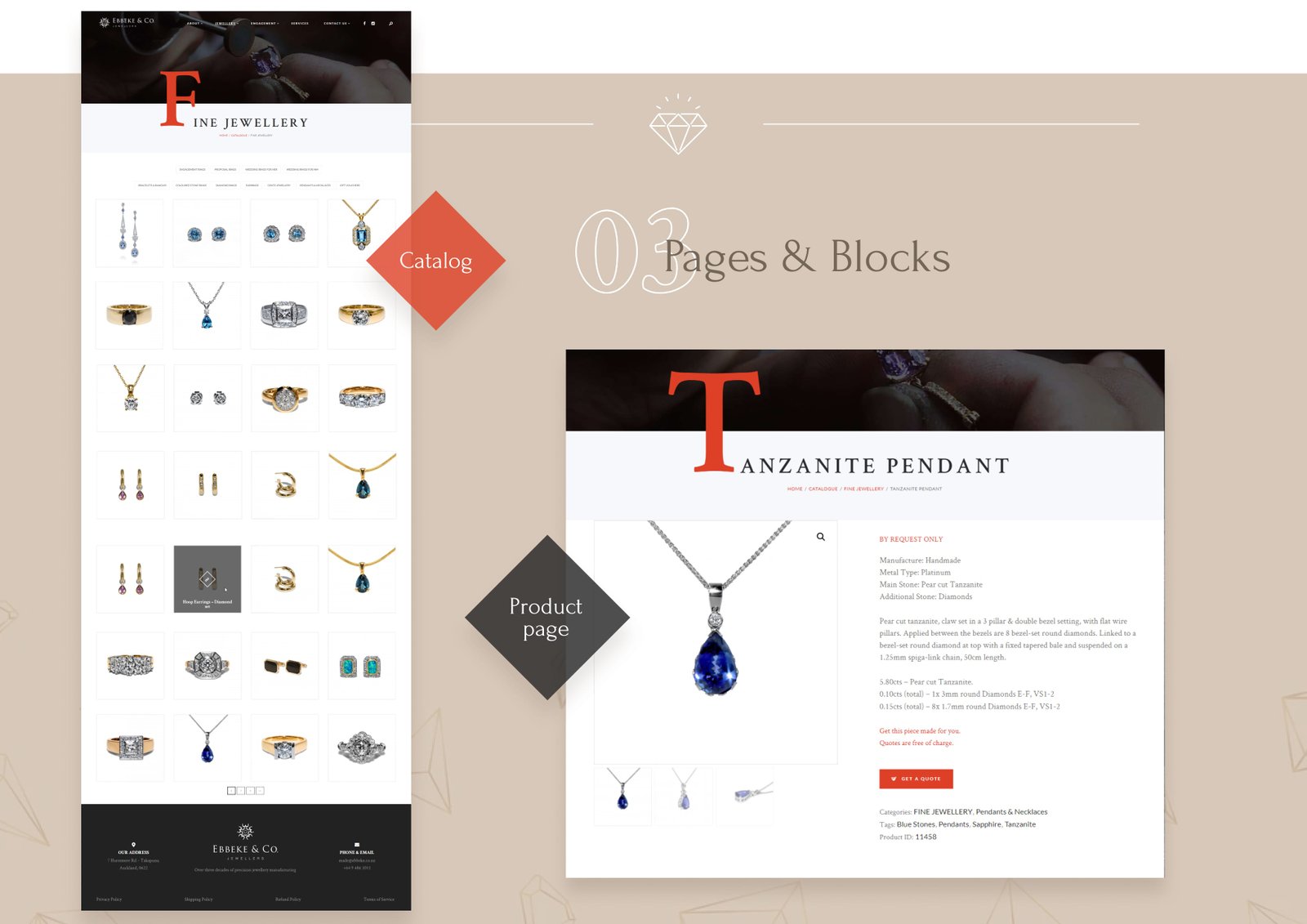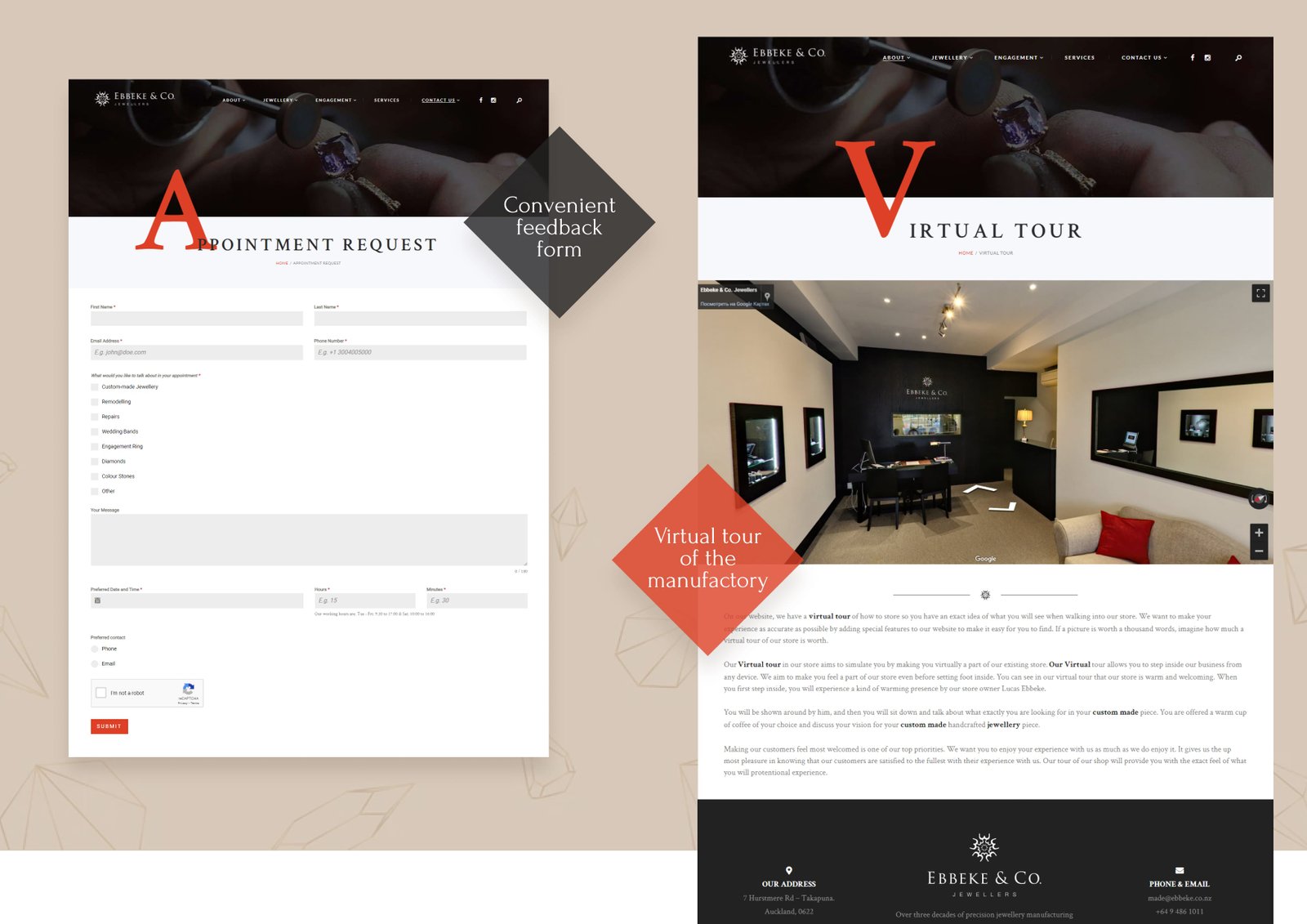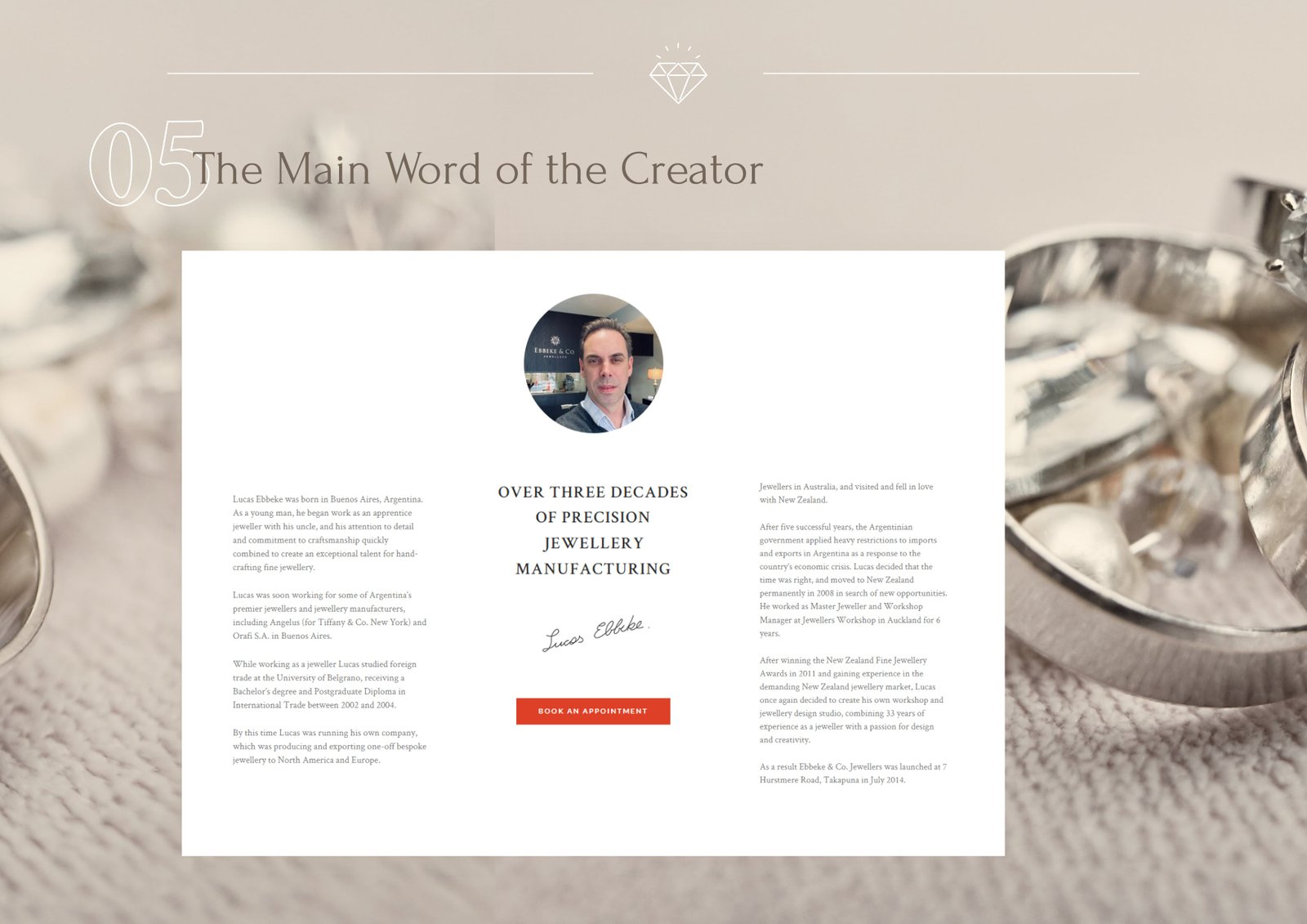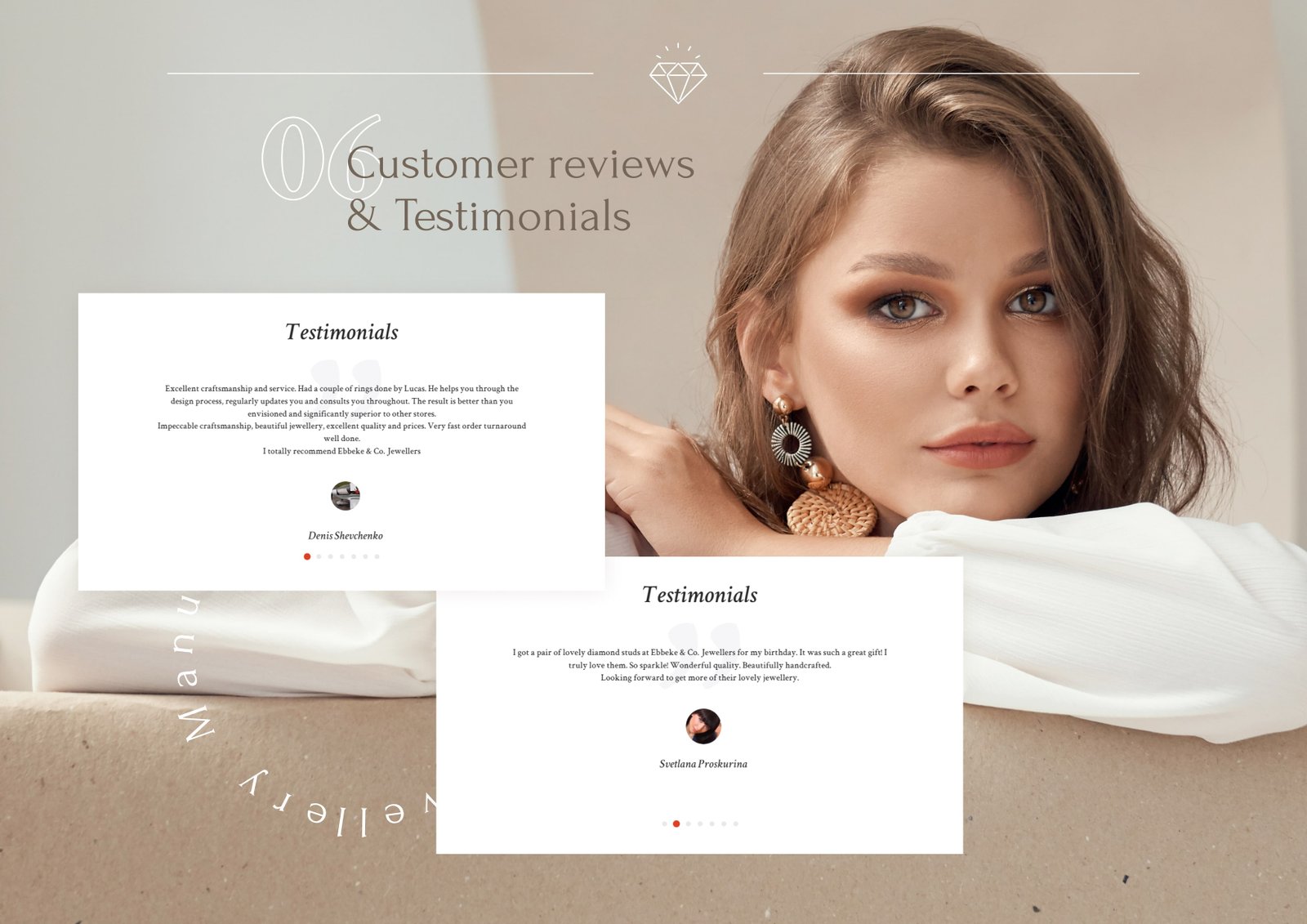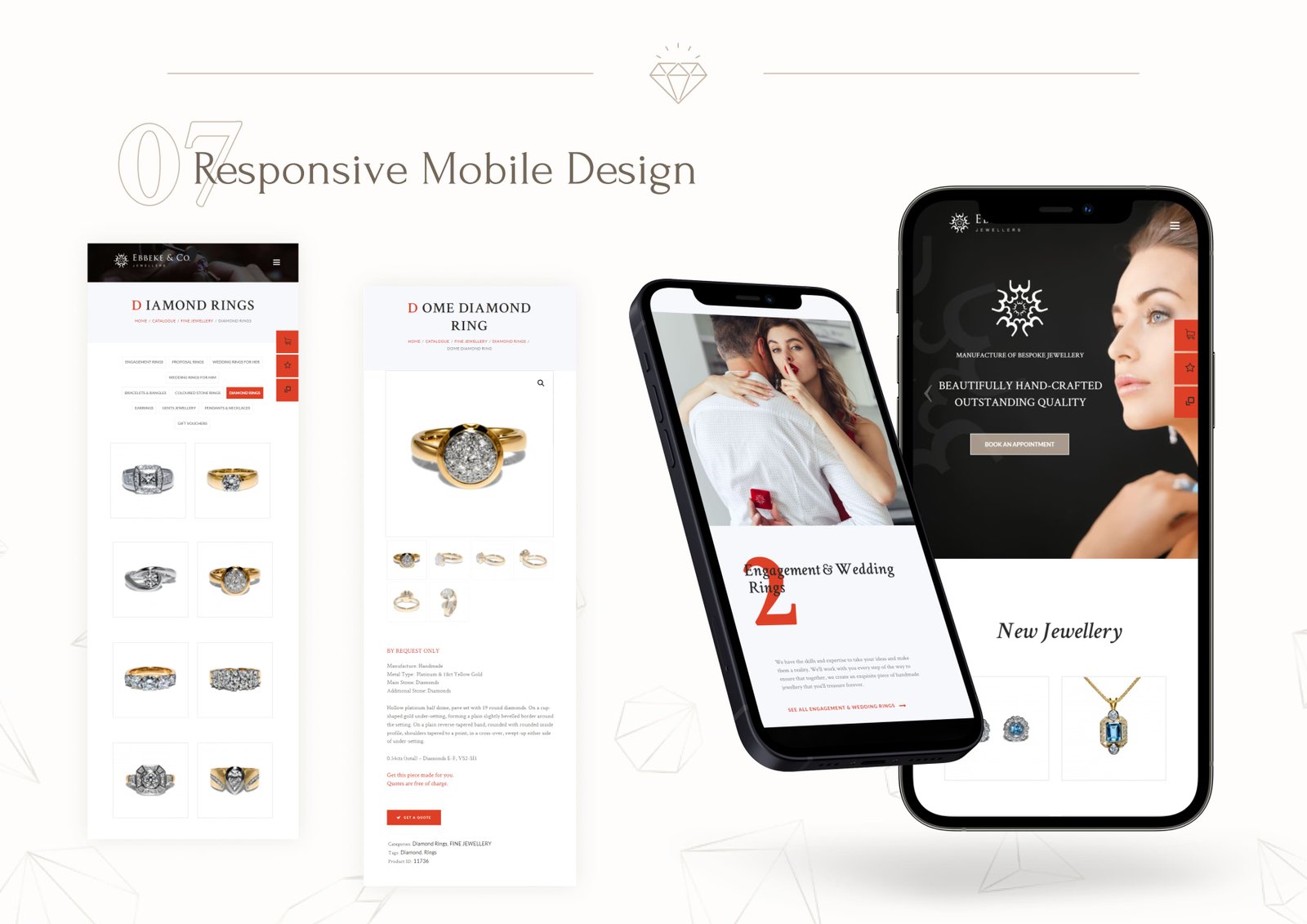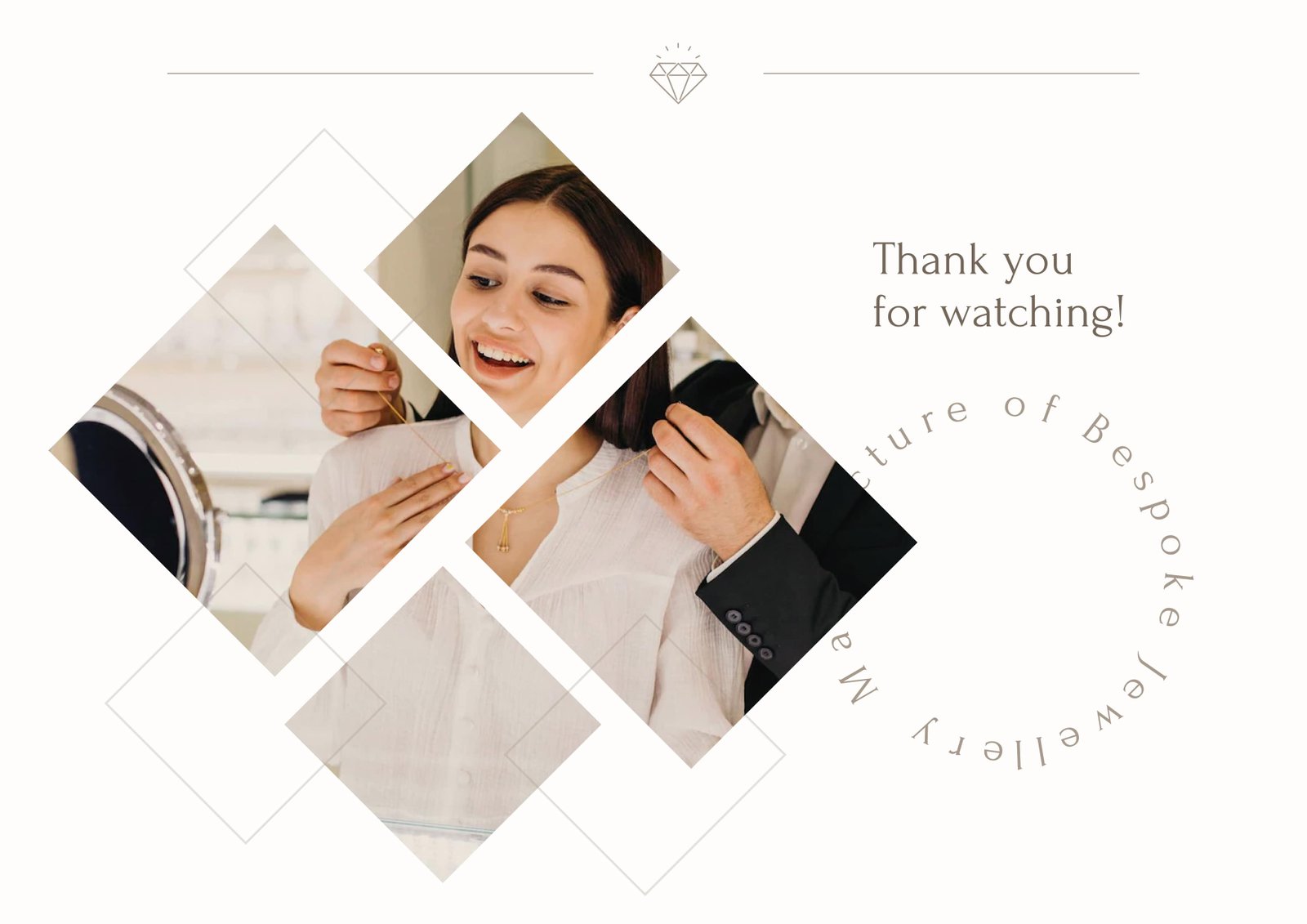 About the project
Great people to deal with. Customisation and SEO setup were also included.
Project Tasks
Rebranding
Website Design
Website Technical Support and Customisation
SEO works
Project Team
Olga
Executive Director, Senior Project Manager and Senior Designer
Eugene
Senior Web Developer
Damian
Junior Front End Developer
Like What You See? We're Just Getting Started
Start Getting Results Online Today!