WEB HOSTING
Choosing the right hosting provider for your site relies on 4 S - Speed, Support, Security and Scale. BeOnline will help you to make the right choice of your new hosting provider in New Zealand.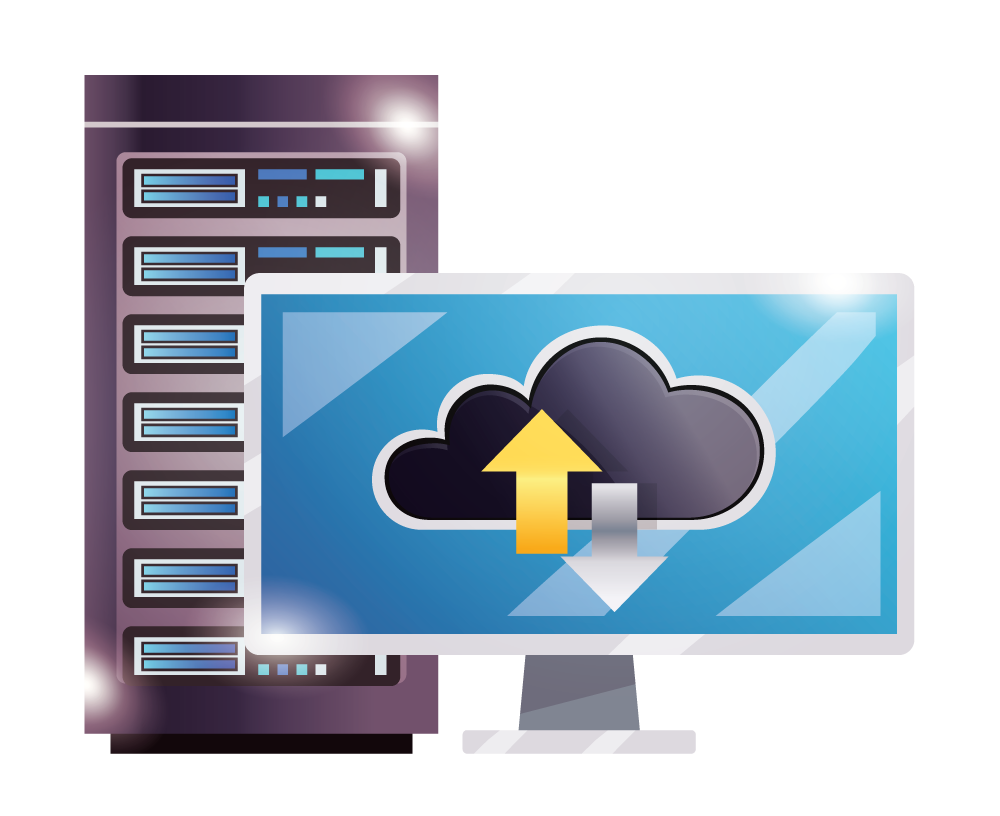 How to choose web hosting that suits my needs?
5 useful tips on choosing web hosting plan
01
Choose a suitable type of hosting
If we draw an analogy with the world of people, then different types of hosting can be compared to types of housing. Each of them is built to meet the daily needs of the "residents". You can find existing types of hosting here. Determine the hosting type correctly. If a heavy load is expected, it is better to choose a VPS or a dedicated server right away.
02
Match your hosting needs with your budget
The hosting market is a highly competitive environment. There is a huge price range here, up to free options. You should not recklessly trust low prices, even when choosing hosting for a small website. Otherwise, the cost of further investments may "eat up" all the benefits from the successful deal.
03
Identify your needs and business plans
Make a choice that is based on the needs of your resource. For example, what is good for a blog can put an end to the development of an online store.
04
Quick technical support and hosting security
Website or server security starts with reliable hosting. Find out what technical protection tools the provider uses. Test how quickly the technical support works. The main sign of high-quality hosting is a well-functioning technical support service. Good hosting providers receive customer requests around the clock via several communication channels, and their response time does not exceed 30 minutes.
05
Hosting should easily grow with your web recourse
The hoster must be sensitive to the growing needs of the client. Check if you can get additional resources quickly and without sacrificing performance. Unfortunately, we didn't find any New Zealand made hosting which complies with our requirements. BeOnline team usually uses high standard American and European hosting providers if they have their servers in the Pacific and Singapore regions.
We prefer Hostinger, Go Daddy and Bluehost
Choosing the best hosting for a site, nowadays you have to compare dozens of world hosting providers. All web hosting platforms offer different levels of performance, hosting features, ease of use and price ranges, including great discounts and promotions. We made hundreds of websites and web applications, and we tested almost all hosting providers in New Zealand and globally. So, we have what to share with you.
TOP 3 HOSTING PROVIDERS AVAILABLE IN NEW ZEALAND
BeOnline's TOP 3 choice of hosting providers:
Types of Web Hosting in simple explanation.
Hosting types:
Shared hosting (Web-hosting / Shared hosting) is like an apartment in an apartment building. This is a relatively cheap option with the necessary amenities. Suitable for sites with light and medium traffic. The main disadvantage is that web hosting resources have to be divided among all the "inhabitants" of the house.
Virtual server (VDS / VPS) - this is an apartment in a town house. The owner of this "home" is almost unlimited in the use of resources and productivity. The independence that a virtual server provides also requires more thoughtfulness. Choose a tariff plan carefully according to your needs. All operations - from setting up the server to installing new programs - must be done independently or pay extra for them to the hoster.
Dedicated server - private house. Expensive but spacious and comfortable. Your own server allows you to customize the equipment individually and get maximum performance. Complete freedom is possible only with equal responsibility. You will have to monitor the performance and safety, as well as eliminate failures on your own.
Cloud server is the high-tech home of the future. This type of hosting usually relies on large cloud services like Amazon Web Services or Microsoft Azure. The main advantage of cloud hosting is instant scaling. Resources are added in real time, you only need to pay extra.
Some experts distinguish the placement of hosting equipment on the provider's site (colocation) as a separate type. However, this method can be safely called only a subspecies of a dedicated server.
Start Getting Results Online Today!