WEBSITE MAINTENANCE
Why waste time and money employing an entire team of specialists or even just one specialist to maintain your website when you can get comprehensive support from our experienced team at a fraction of the cost? Our website maintenance plans are specifically designed to provide you with top-notch support and services at affordable prices.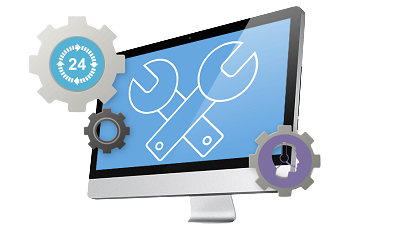 BEONLINE WEBSITE MAINTENANCE PLANS
Start
$230-$260 monthly
The "Start" plan is suitable for webpages and landing pages
4 hours of dedicated website support
Experts: Web Content Manager & Project manager
1 x month website backup
The cost of an additional hour is $65 excl.GST
Ohter feauteres
Basic
$395-$440 monthly
Plan "Basic" is suitable for supporting small business websites
8 hours of dedicated website support
Experts: Web Content Manager & Project Manager
1 x month website backup
The cost of an additional hour is $55 excl.GST
Ohter feauteres
Optimum
$1220-$1360 monthly
"Optimum" plan is tailored for websites that are advertised online. The package price covers technical support and any necessary modifications to the website's functionality or appearance
10 hours of dedicated website support
Experts: Web Developer, Web Content Manager, Project Manager, SEO Specialist, Web Designer, Graphic Designer
2 x month website backup
The cost of an additional hour is $85 excl.GST
Ohter feauteres
Maximum
$1760-$1920
The plan "Maximum" is designed to provide comprehensive and intensive support for online stores and other rapidly growing websites. This level of maintenance involves performing various tasks and projects quickly and efficiently in order to gain an advantage over competitors and increase market share
24 hours of dedicated website support
Experts: Web Developer, Web Content Manager, Project Manager, SEO Specialist, Web Designer, Graphic Designer
4 x month website backup
The cost of an additional hour is $80 excl.GST
Ohter feauteres
Custom
TBD
Are you looking for a website support plan that is tailored to your specific needs and requirements? Look no further than our custom website support plan!

Our team of experts will work with you to create a plan that meets your unique needs and budget.

Contact us today to learn more!
WEBSITE MAINTENANCE and TECHNICAL SUPPORT
How it works
The cost of your monthly website or online store maintenance service is determined based on the complexity of your website, which will determine the amount of work our team needs to perform. This, in turn, involves various teams of technical specialists.
For the "Start" and "Basic" packages, our team of specialists includes:
• Content manager
• Project manager
For tariffs "Optimum" and "Maximum", the following technical specialists will be involved:
• Web programmer
• Frontend Web Developer
• Content Manager
• Project Manager
• Web Designer
• Graphic Designer
All enquiries for any website changes must be sent by email or submitted via Beonline website support channels.
Site maintenance on Optimum and Maximum includes any type of work. For example, changing the program code and appearance of the website.
Therefore, programmers, front-end web developers, and designers will be connected to work on your tasks.
The cost of servicing an online store is the same as for any site., However, as a rule, the workload may be larger. That is why we recommend online store owners choose the "Optimum" or "Maximum" packages.
Unused website support hours expire at the end of each month.
One-time website support and maintenance work from $65 / hour excl. GST (Content Manager, Project Manager), one-time work from $85 / hour excl. GST (Web programmer, Frontend Web Developer, Content Manager, Project Manager, Web Designer, Graphic Designer). To assess the cost and terms, fill out a brief with a description of your tasks or call us.
Please note that annual maintenance and site support costs are 10% cheaper than monthly website support plans!!
PLEASE SEE OUR PACKAGES here and feel free to contact Beonline Ltd for more information about our website maintenance and technical support services.
Testimonials
Ceramic Pro, Auckland
Sophia, CEO
We would like to thank BeOnline for their continued efforts and high quality services over the last few years. They are reliable and see our vision, helping us to achieve the designs and functions we require. We trust them with our business 100% and highly recommend their services to all.
Catalano Shipping Pacific
Duthie, CEO
Worked together with BeOnline to revamp our outdated website Superyachtsupport.nz to provide a richer experience for our superyachts clientele.
Enjoyed Olga's big-picture approach which was simple and really great – listen to the client, understand their business, and then answer their needs using the power of good design. She also helped us with a rebranding in order to re-energise the company. Brilliant Service!! Thank You!
AP Beauty Studio
Anne, Director
I cannot overstate the value of the people at BeOnline in Auckland, New Zealand. They are some of the most professional guys I have ever worked with. I hired BeOnline Ltd to create a one-of-a-kind logo for my beauty studio. I gave Olga my parameters and, within a few days, the professional brand was ready to go. The process from start to finish was straightforward. If a question came up, the only answer I heard from her at BeOnline was "we can do it", and then they did quickly. I am very fortunate to have found such great people to design my brand, design my Instagram and Facebook pages. I got a lot of useful advice on how to better promote my business. BeOnline's brand and company identity designers exceeded my expectation, which was not an easy task! If you need a professional logo designed, I highly recommend the people at BeOnline Ltd.
Escape Spa, Takapuna, Auckland
Denis, Director
We cannot say enough wonderful things about Olga Ozdemir from BeOnline.co.nz. She is very talented and collaborated with us every step of the way, from beginning to end through the rebranding of our website. Olga came highly recommended by a reputable and close contact of mine who also had a great experience working with her.
Specifically, I found her to be extremely patient, steady, professional, and efficient as we worked through countless revisions to get the functionality and design elements of our website just right. Thank you Olga Ozdemir, we couldn't have done it without you and we are thrilled with the end product. We've received very positive feedback on our new website from clients, colleagues, and friends and we are confident we will gain even more business in the future. If you want an outstanding website, look no further, Olga Ozdemirir at BeOnline.co.nz will make it for you!
Nova Motors, Penrose, Auckland
Helen, Manager
I would like to thank Olga Ozdemir for the terrific work she did for our company Nova Motors Penrose LTD - logo, brand guide, advertising materials and website design. I was pleased and impressed with the quality of work, customer care, and attention to details. I would refer Olga Ozdemir and Beonline Ltd to any business associates who are looking for quality web and graphic designers.
New Zealand Immigration Consultants
Lana, Immigration Adviser
Olga and Damian have been supporting my business for the last five years. They created a professional logo, designed a website, did branding works. They provide constant technical support and respond immediately if the business needs help. Thanks, Beonline, your services are awesome.
Brightwood Homes
Kirill, CEO
I was looking to do my rebranding and website design with many different companies around New Zealand. Everything was basically the same, proposals coming in late, expensive, and bad customer service. While doing my research I found Beonline, they answer all my questions right away and I had a proposal within minutes. Their customer service is exceptional and their work is even better. I am just a regular guy trying to promote my business and had no idea how to build a website. Olga from Beonline Ltd took her time to explain to me how everything works and now I have control over what's on my website. I would definitely recommend their web design service to others.
MG Foods
Anne, Marketing Manager
A website mirrors the company identity that gives it a face and a soul. BeOnline.co.nz did that for our business (MG Foods Ltd - the Mediterranean and Bulgarian food importer to New Zealand). They also redesigned our logo, created our company identity, designed attractive web banners. BeOnline Ltd instantly knew what we wanted to accomplish, they were fast, responsive and relatively affordable. The final product was very functional, tasteful and aesthetically pleasant to look at.
Olga from BeOnline.co.nz did a great job of not only creating our website how we wanted it to be but also gave us great insight on what she believed will help boost sales. Her proven experience and excellence is another reason why our company would recommend BeOnline Ltd express to anyone who is looking to create a customized website or new brand and logo design.
WHY WHEBSITE MAINTENANCE IS ESSENTIAL?
In today's digital world, maintaining the performance of your website is crucial for the success of your business. Unfortunately, website owners often overlook the importance of timely payment for hosting and domain renewal. This can lead to serious issues, including access loss and extended periods of downtime. Additionally, websites can be vulnerable to cyber attacks, which can go undetected for months if left unchecked.
Fortunately, BeOnline is here to help. As a reliable website support company, we offer affordable website maintenance services to ensure that your website runs smoothly and is always accessible. Our team of experts will monitor the health of your website and ensure that hosting and domain payments are made on time. We will also keep your website backup secured on our servers, so you can rest assured that your data is safe and can be easily restored in case of any faults.
At BeOnline, we take website maintenance seriously, and we're committed to providing our clients with top-quality services that exceed their expectations. Whether you're a small business owner or manage a large-scale website, we have a package that is tailored to your unique needs. Contact us today to learn more about how we can help you keep your website running smoothly!
Start Getting Results Online Today!