Cool name for your business
Need a name for a company or product that really grabs the attention of your customers? Contact us and the target audience will never pass by your product! Naming from BeOnline is short, capacious, and attractive. Contact us!
Professional Naming
Professional Naming
from 99$
1 variant - $99
3 variants - $199
5 variants - $249
10 variants - $399

If you need more options, please leave a request or enquire now for a free quote

* All prices exclude GST
Process of Work
01
Analytical work
In particular, the development of naming requires a thorough analysis of the market as a whole, the company or brand, as well as the target audience for which the brand, product, or service is being created.
02
Development of unique variants of the name
In this case, it is necessary to come up with several possible names, from which the most suitable name will be chosen in the future. Here, an initial check for legal purity is carried out (does the brand violate the rights of trademark owners registered earlier)
03
Rejection
Analysis and rejection of options that are not suitable for certain criteria (verbally unattractive, phonetically incongruous, etc.)
04
Agreeing on the best name
Agreeing on the best name with the client. The process ends with a mandatory check of the name in the database of trademarks according to the corresponding classes of the IPONZ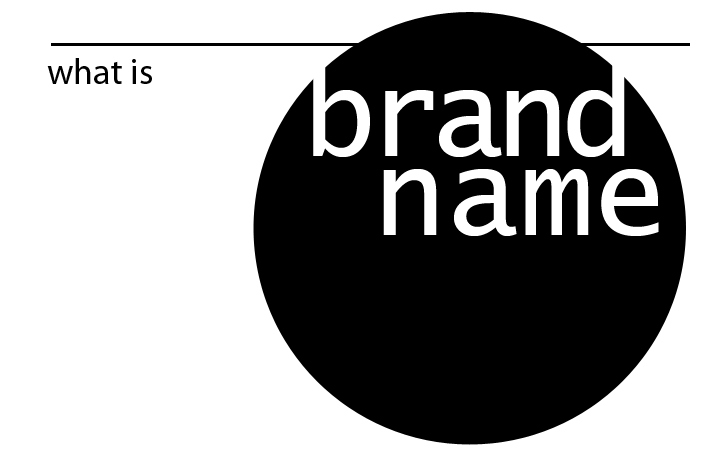 What is naming and how is a brand name (trademark, company, service, product) developed?
Naming itself is the process of developing a name for a particular company, product, service. It plays an important role in the entire marketing strategy because it is around the name of the product or service that the entire further advertising campaign will be built around. Therefore, a copywriter needs not only to come up with a big name in itself but also to explain how it can be used in the future when promoting a brand.
The development of the name of a company, product, service is not carried out simply from the head. This process involves several steps that will allow you to choose a unique, sonorous, and attractive brand name.
The naming of a company, product, service is a rather lengthy process that requires a serious and professional approach to work. Specialists can use various methods when developing a brand name, so this is why we will analyse them in more detail below.
How is the name of a company or product created?

The development of the name of an object can take place using a variety of methods. In their work, professional naming companies use each of them and only, in the end, choose a few of the most suitable names. In particular, the name of a brand or company can be developed by the following methods:
>> Associative
In this case, the copywriter chooses the name that will best associate with the object.

>> Reference
The brand name can be tailored to match the name of a similar product from a leading company in the market.

>> Abbreviated
Often, experts stop at using abbreviations that include letters, numbers (or all together), as well as a combination of the roots of several words.

>> Using neologisms
In this case, the task of the copywriter is to select neologisms associated with the product.

>> Personally-preferential
Examples of such naming will be such names as "Smiths", "Browns and Partners", "Dodson Autospares", etc.

>> Personal and associative.
In this case, the selection is also based on the principle of selection of neologisms, for example, the names: "Sausager", "Brewers", etc.

>> Domain
In this case, the name of the trademark can be directly the web address of the company of the naming object.

>> Nominal
Provides for the use of first name, patronymic, surname.

>> The method of superiority
Here copywriters use additional prefixes to the names, like "Super", "Mega", etc.

>> Appeal
In this case, the appeal is applied directly to the emotions of the target audience.

>> Rhyming
The title uses two words rhyming with each other.

>> Truncation
Use of truncated words in naming.
Testimonials
Ceramic Pro, Auckland
Sophia, CEO
We would like to thank BeOnline for their continued efforts and high quality services over the last few years. They are reliable and see our vision, helping us to achieve the designs and functions we require. We trust them with our business 100% and highly recommend their services to all.
Catalano Shipping Pacific
Duthie, CEO
Worked together with BeOnline to revamp our outdated website Superyachtsupport.nz to provide a richer experience for our superyachts clientele.
Enjoyed Olga's big-picture approach which was simple and really great – listen to the client, understand their business, and then answer their needs using the power of good design. She also helped us with a rebranding in order to re-energise the company. Brilliant Service!! Thank You!
AP Beauty Studio
Anne, Director
I cannot overstate the value of the people at BeOnline in Auckland, New Zealand. They are some of the most professional guys I have ever worked with. I hired BeOnline Ltd to create a one-of-a-kind logo for my beauty studio. I gave Olga my parameters and, within a few days, the professional brand was ready to go. The process from start to finish was straightforward. If a question came up, the only answer I heard from her at BeOnline was "we can do it", and then they did quickly. I am very fortunate to have found such great people to design my brand, design my Instagram and Facebook pages. I got a lot of useful advice on how to better promote my business. BeOnline's brand and company identity designers exceeded my expectation, which was not an easy task! If you need a professional logo designed, I highly recommend the people at BeOnline Ltd.
Escape Spa, Takapuna, Auckland
Denis, Director
We cannot say enough wonderful things about Olga Ozdemir from BeOnline.co.nz. She is very talented and collaborated with us every step of the way, from beginning to end through the rebranding of our website. Olga came highly recommended by a reputable and close contact of mine who also had a great experience working with her.
Specifically, I found her to be extremely patient, steady, professional, and efficient as we worked through countless revisions to get the functionality and design elements of our website just right. Thank you Olga Ozdemir, we couldn't have done it without you and we are thrilled with the end product. We've received very positive feedback on our new website from clients, colleagues, and friends and we are confident we will gain even more business in the future. If you want an outstanding website, look no further, Olga Ozdemirir at BeOnline.co.nz will make it for you!
Nova Motors, Penrose, Auckland
Helen, Manager
I would like to thank Olga Ozdemir for the terrific work she did for our company Nova Motors Penrose LTD - logo, brand guide, advertising materials and website design. I was pleased and impressed with the quality of work, customer care, and attention to details. I would refer Olga Ozdemir and Beonline Ltd to any business associates who are looking for quality web and graphic designers.
New Zealand Immigration Consultants
Lana, Immigration Adviser
Olga and Damian have been supporting my business for the last five years. They created a professional logo, designed a website, did branding works. They provide constant technical support and respond immediately if the business needs help. Thanks, Beonline, your services are awesome.
Brightwood Homes
Kirill, CEO
I was looking to do my rebranding and website design with many different companies around New Zealand. Everything was basically the same, proposals coming in late, expensive, and bad customer service. While doing my research I found Beonline, they answer all my questions right away and I had a proposal within minutes. Their customer service is exceptional and their work is even better. I am just a regular guy trying to promote my business and had no idea how to build a website. Olga from Beonline Ltd took her time to explain to me how everything works and now I have control over what's on my website. I would definitely recommend their web design service to others.
MG Foods
Anne, Marketing Manager
A website mirrors the company identity that gives it a face and a soul. BeOnline.co.nz did that for our business (MG Foods Ltd - the Mediterranean and Bulgarian food importer to New Zealand). They also redesigned our logo, created our company identity, designed attractive web banners. BeOnline Ltd instantly knew what we wanted to accomplish, they were fast, responsive and relatively affordable. The final product was very functional, tasteful and aesthetically pleasant to look at.
Olga from BeOnline.co.nz did a great job of not only creating our website how we wanted it to be but also gave us great insight on what she believed will help boost sales. Her proven experience and excellence is another reason why our company would recommend BeOnline Ltd express to anyone who is looking to create a customized website or new brand and logo design.
HOW TO FIND AN IDEAL BUSINESS NAME?
In addition to the all methods we explained above, the copywriter must also be guided by several important rules. In particular, good naming must be:
✔ Euphonious
✔ Memorable
✔ Filled with meaning
✔ Associative (with no negative)
When these four conditions are met, the name of the company or brand will be truly attractive to the customer.
Start Getting Results Online Today!