AMCRETE - 3D Concrete House Printing
Website development
WEBSITE TYPE: Business Website
TECHNOLOGIES USED: WordPress, Figma, Adobe
PROJECT DURATION: 1 Month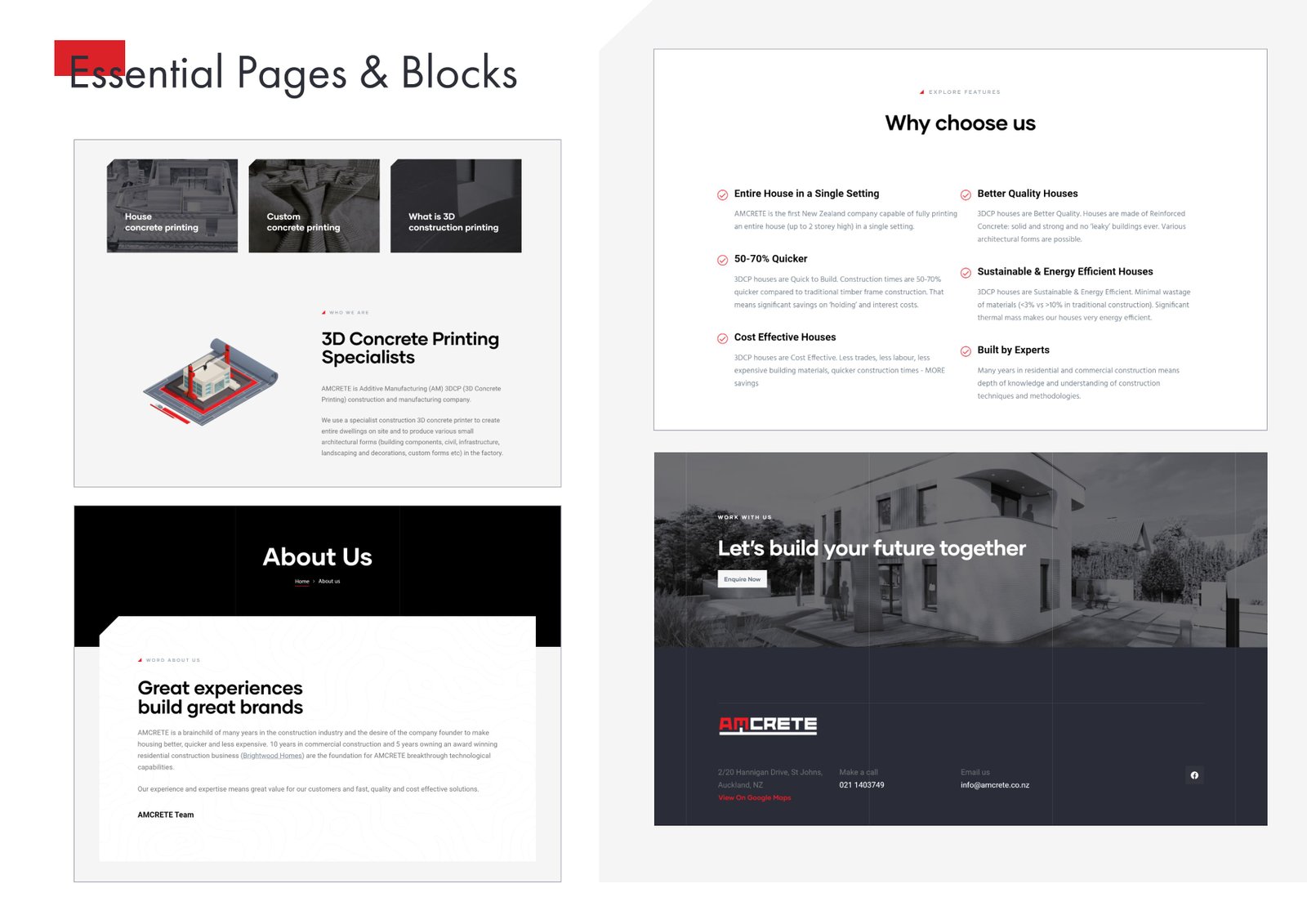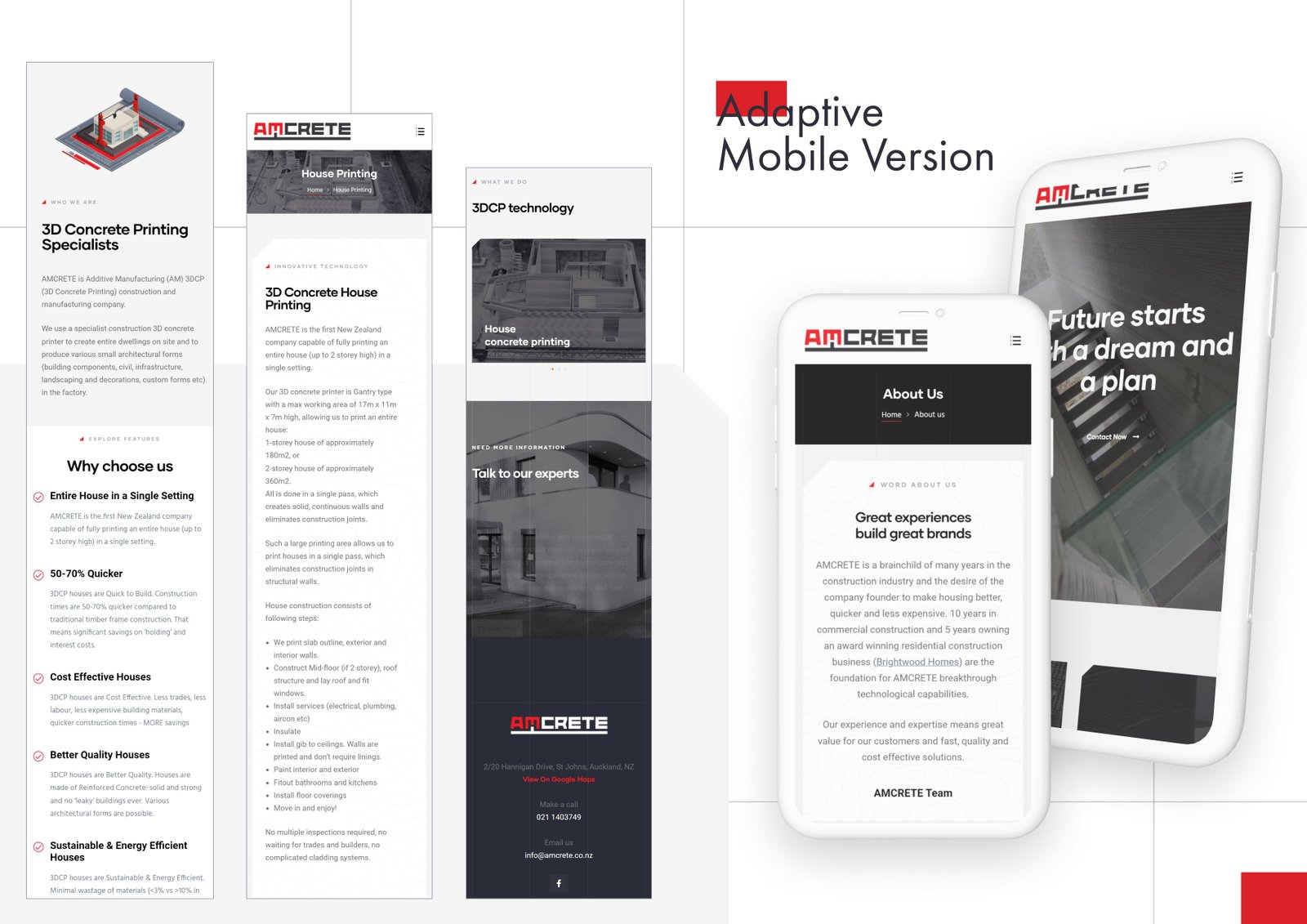 About the Project
Another professional logo (brand) and website creation for a New Zealand Construction company from our repeated client. Fresh and contemporary design, fast and reliable hosting.
Project Tasks
New logo design
Website design and give it a modern, trustworthy look to evoke feelings of reliability and respectability in the minds of potential clients
Comprehensive SEO
Make sure the website looks and works flawlessly on mobile devices
Website maintenance
Project Team
Olga
Executive Director, Senior Project Manager and Senior Designer
Eugene
Senior Web Developer
Damian
Junior Front End Developer
Like What You See? We're Just Getting Started
View more examples of our work
Start Getting Results Online Today!