Escape Spa, Takapuna, Auckland, New Zealand
Website development
BUSINESS: Beauty Services
TECHNOLOGIES USED: WordPress
PROJECT DURATION: 6 Weeks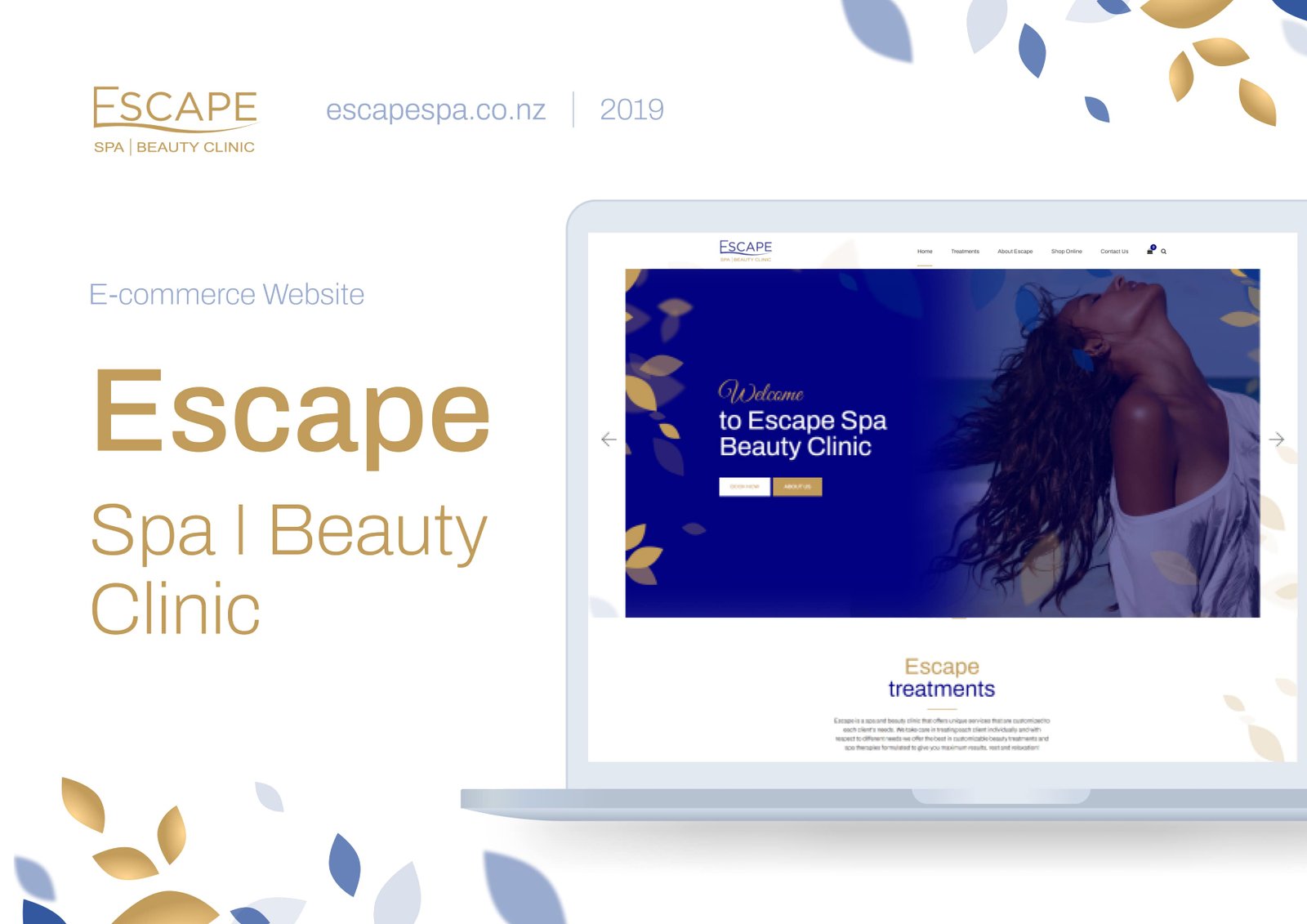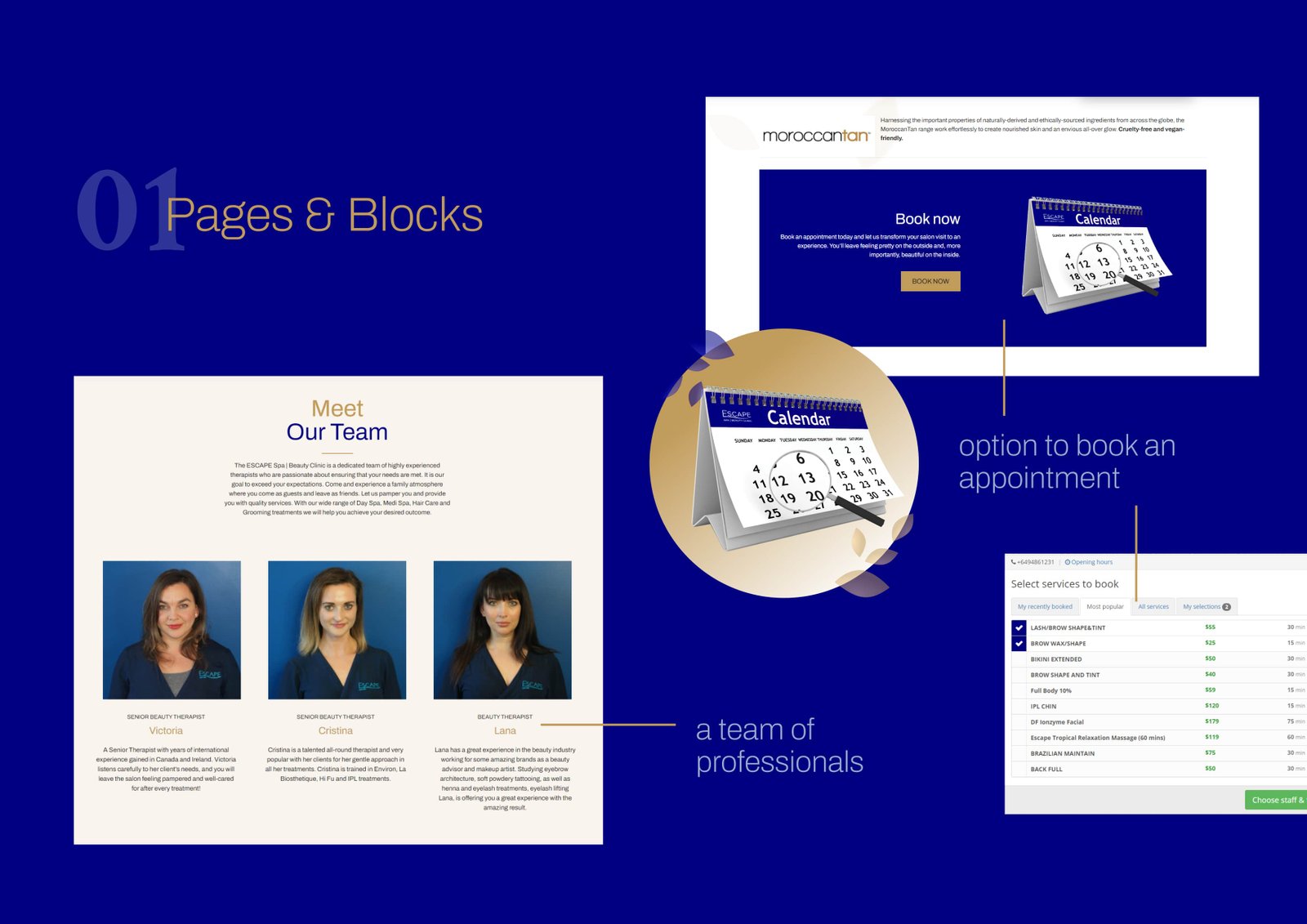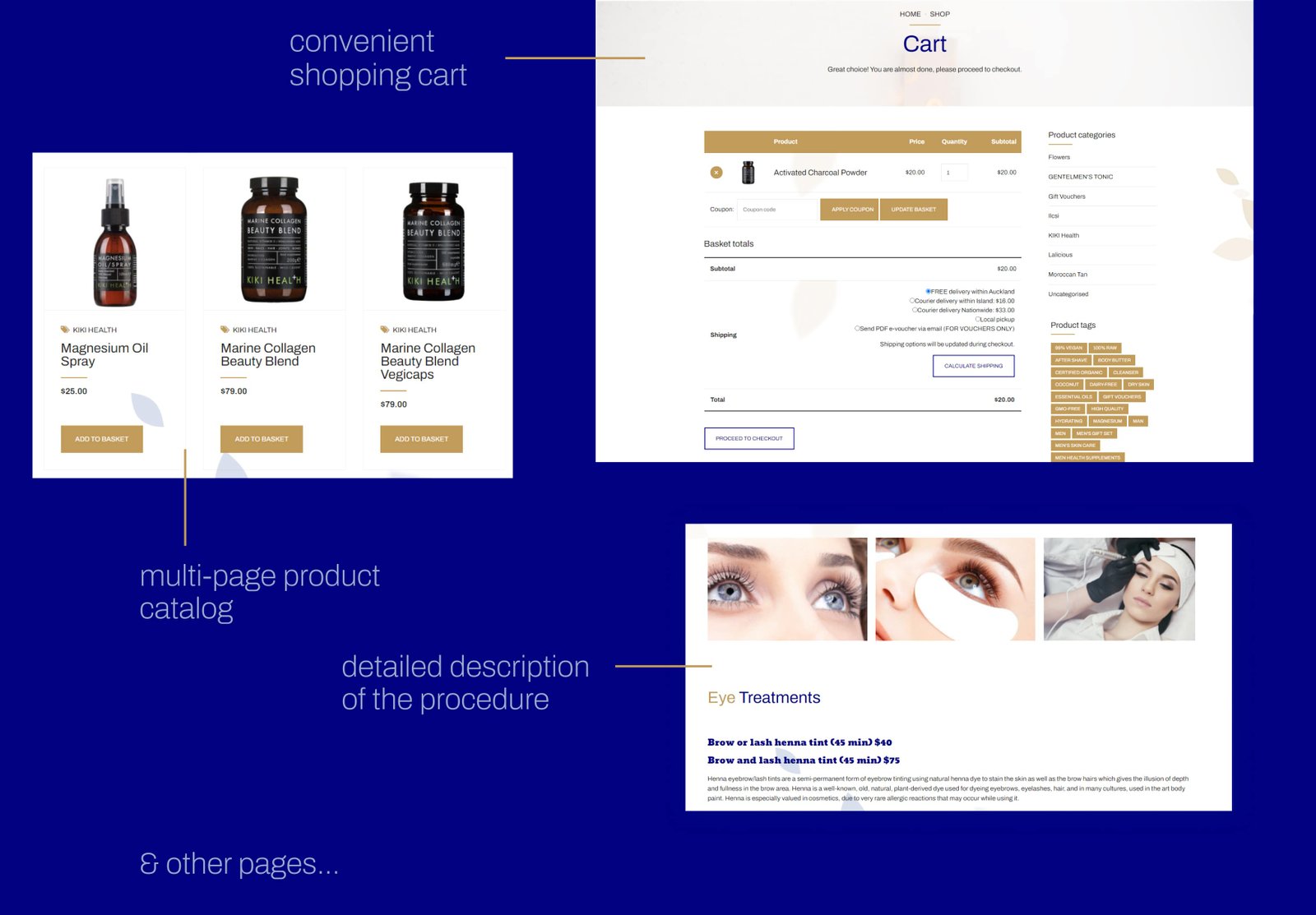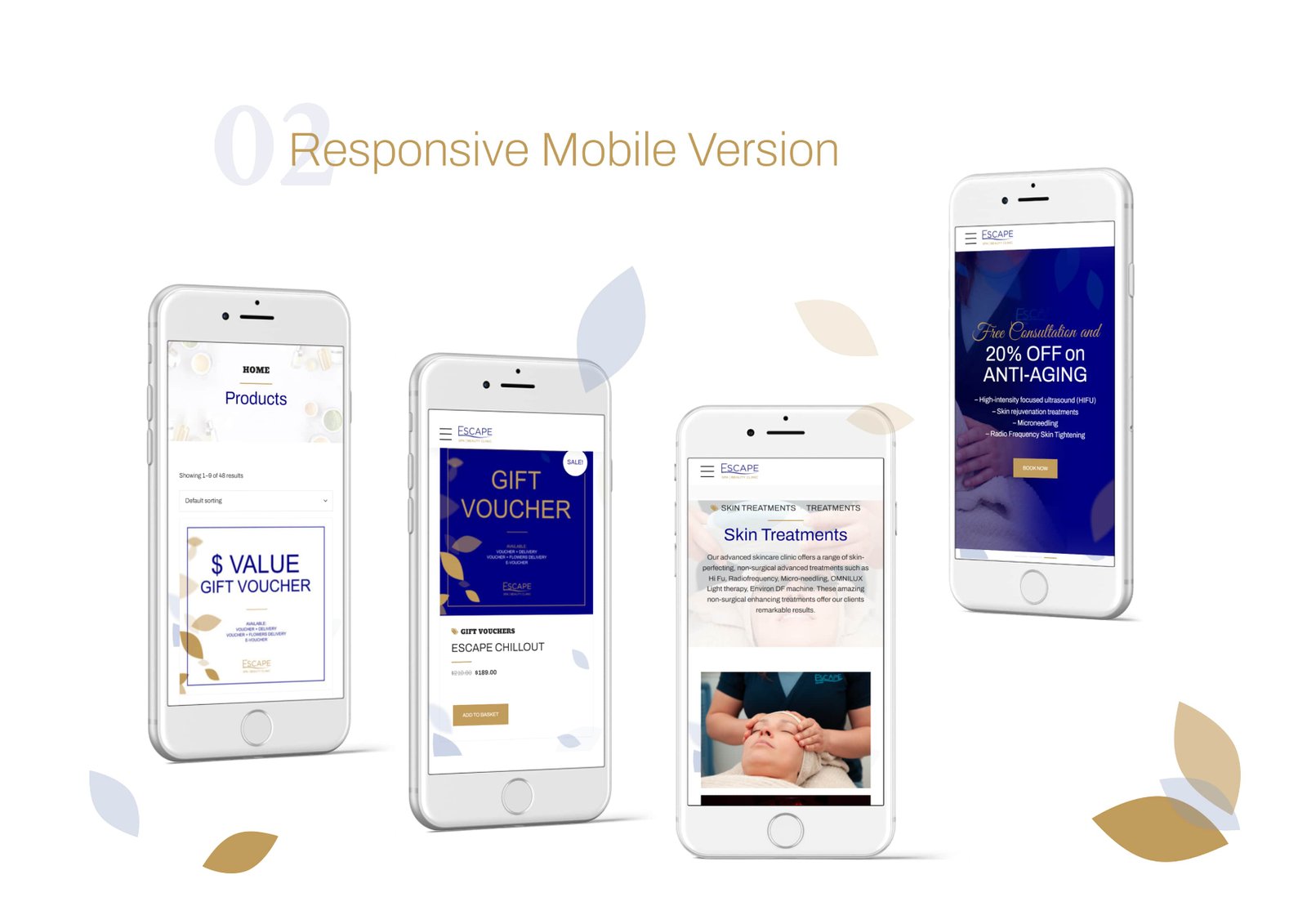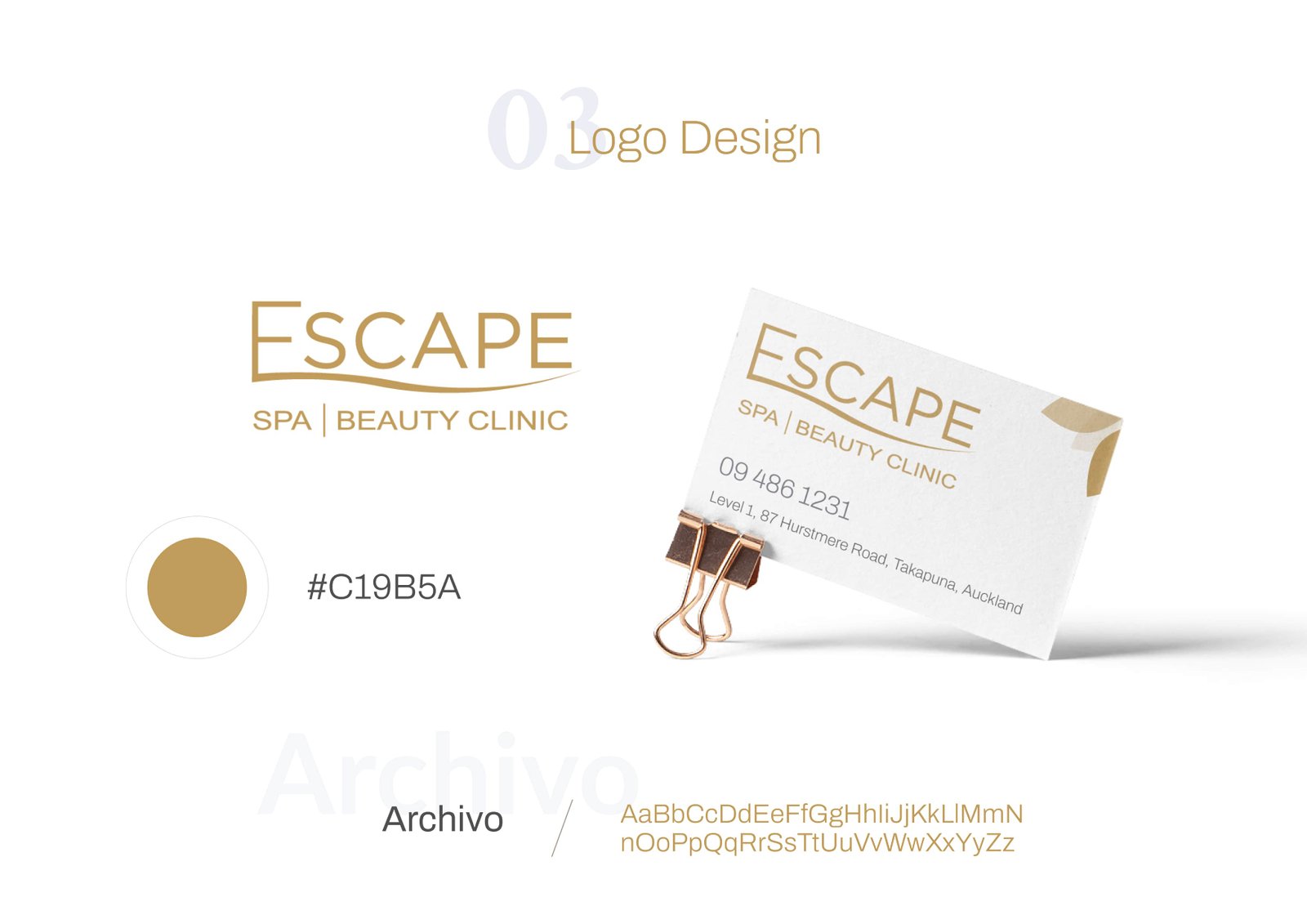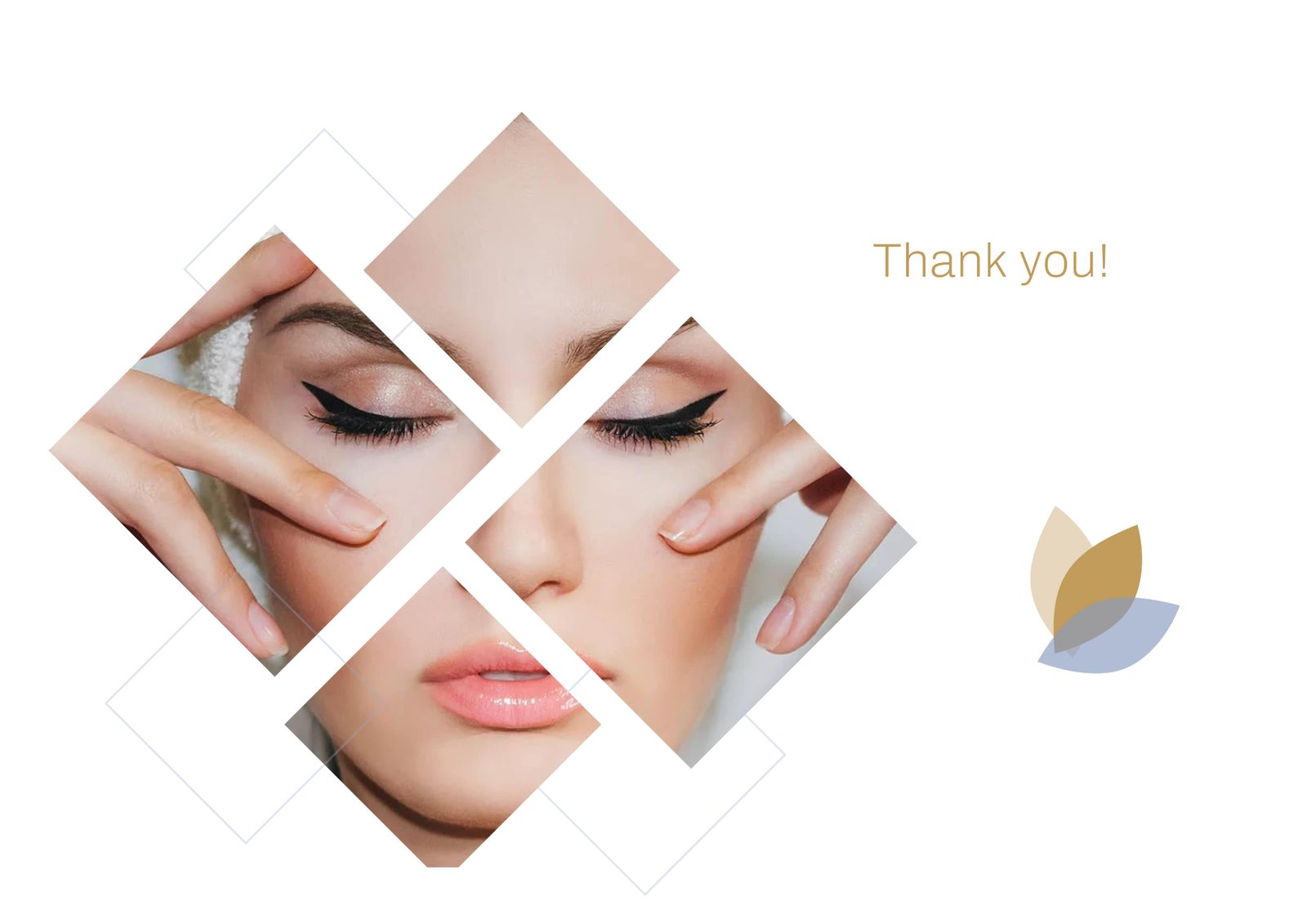 About the Project
Escape Spa / Beauty Clinic is a spa and beauty salon in Takapuna, New Zealand. We are very happy to deal with them!
Project Tasks
Old logo redesign, rebranding works
Website design and give it a modern, trustworthy look to evoke feelings of reliability and respectability in the minds of potential clients
Prepare the website for the upcoming search engine optimization (SEO)
Make sure the website looks and works flawlessly on mobile devices
Design of advertising materials, vouchers, business cards
Project Team
Olga
Executive Director, Senior Project Manager and Senior Designer
Eugene
Senior Web Developer
Damian
Junior Front End Developer
Clients feedback
We cannot say enough wonderful things about Olga Ozdemir from BeOnline.co.nz. She is very talented and collaborated with us every step of the way, from beginning to end through the rebranding of our website. Olga came highly recommended by a reputable and close contact of mine who also had a great experience working with her.
DenisBUSINESS OWNER
Like What You See? We're Just Getting Started
View more examples of our work
Start Getting Results Online Today!